Sound Pacific Insurance is not your typical insurance agency.
We're an independent insurance agency, servicing Tacoma, and the entire state of Washington.
What does "independent" mean?
Being independent means that unlike a captive company like Allstate or State Farm, we don't sell just one insurance company. We have contracts with multiple highly rated insurance companies so we can work on your behalf to contact these companies and see who offers you the best combination of price and coverage.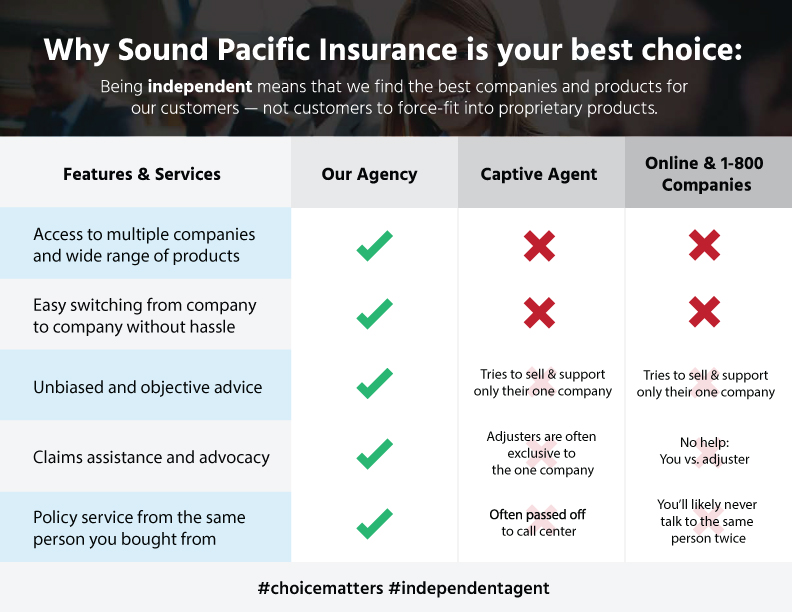 This saves our clients time, aggravation, and hard earned money.
When you call a "captive" company like Allstate or State Farm, you're dealing with a company who can only provide proprietary products, and who does not have the options or ability to find products that fit your specific needs.
That's the difference between Sound Pacific Insurance and other captive companies. We find coverage that fits our clients, not clients that fit our coverage. 
What's more, when you do business with Sound Pacific, you're supporting local economy, and working with a company who has a deep knowledge of the industry, and who treats it's customers like valued customers, not a number.
Meet Our Team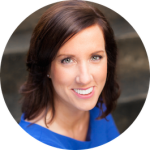 Elisha Cavanaugh 
Elisha@soundpacificins.com • (253) 237-9009
Elisha started in the industry in 2000 and prides herself on making complicated policy language easy to understand for her clientele. Besides being a wife, mother, and visionary, she enjoys cooking, traveling and spending time with family.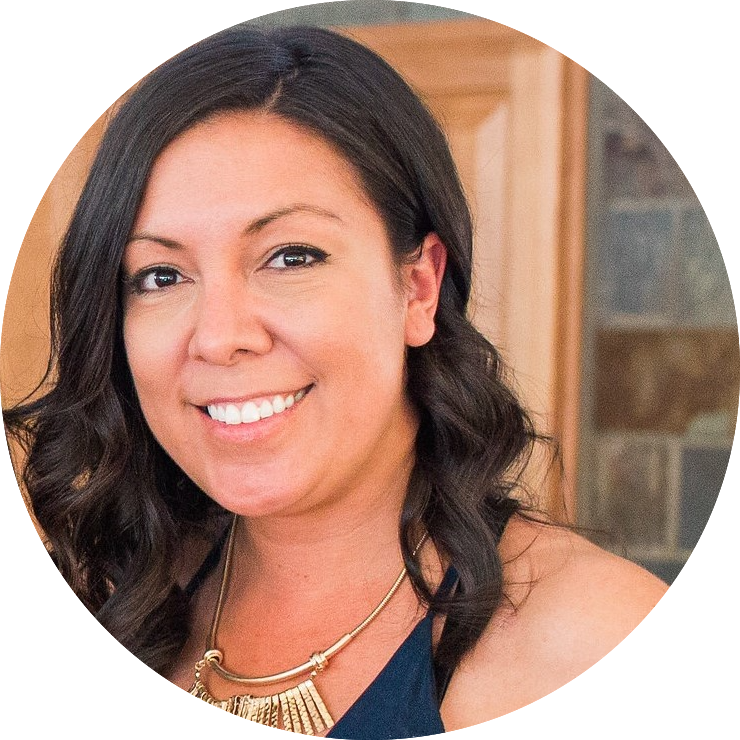 Audrey Harrison 
Audrey@soundpacificins.com • (253) 237-7029
Audrey joined our agency in 2018 with almost a decade under her belt in the insurance world. When she's not the office she likes hot yoga, spending time with family, and saving animals.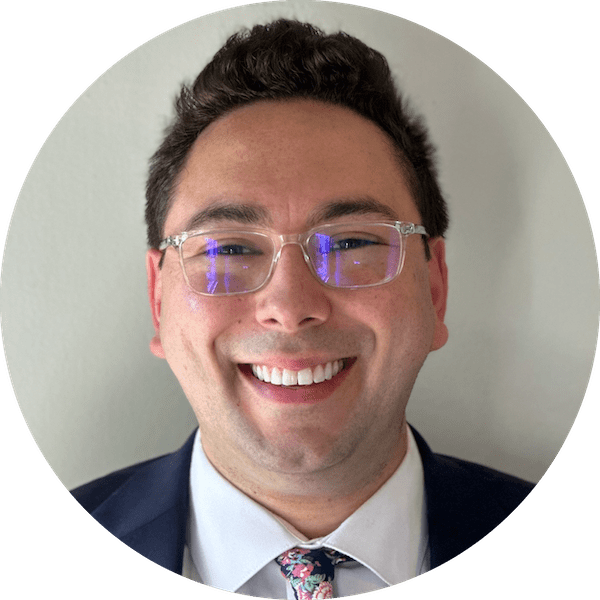 Mario Mathews 
Mario@soundpacificins.com • (253) 237-9009
Mario started in the insurance industry in 2009. He spends most of his free time with his two sons, his beautiful wife, and their French bulldog. He loves the Seahawks and Mariners and spends time volunteering at local hospitals encouraging sick individuals. 
If we sound like a company you'd like to do business with, we'd love to work with you.
Contact us today to get the process started. You'll be glad you did.